The Top 4 Promotional Items and How Best to Use Them
The selection of promotional items available today are so vast and varied that you might start getting paralysed trying to decide what's the best option for your marketing campaign. You'll have to pick one that's relevant to your target market, provides practical use and has an aesthetic appeal to make clients want to keep them on their desks for a long time. Here's our shortlist of the top promotional items, along with interesting trivia about each product's strengths, and how best they can support your marketing message.
Promotional Calendars and Planners
Even with the advent of electronic diaries, there is still something nice about planning events using paper products, being able to flick forwards and backwards easily is still a key preference with non digital diaries, like with the increase in book sales, diaries are seeing a revival in 2016. Remember this promotional product affords you the chance at multiple impressions. Its brand exposure several times a day, for a whole year. If you're considering going the calendar route, make your design appealing and relevant to your recipient. Use desk diaries for executive clients while simple small calendars and pocket diaries are best for mass giveaways.
Promotional Pens and Other Writing Instruments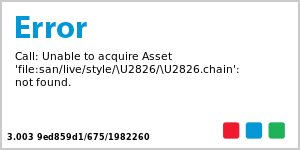 10.6% of promotional product sales annually are made from writing instruments, according to the Promotional Products International Association (PPIA). You can have a choice between pens, markers, pencils or highlighters to carry your logo. It's a low cost way to make an impression, but will need some thoughtful execution to make your promotion a success. Bright designs are good but will provide only temporary impact. The best way to do promotional pens is to make sure it looks and writes like an expensive pen. If you want to go the extra mile, personalize your pens with your client's name to make it one treasured keepsake.
Promotional Key Rings
Like calendars, key rings make multiple impressions several times a day, each time your client opens his door or starts up the car. But unlike their paper counterparts, promotional keyrings can be kept for a longer amount of time years in fact.  You can have the option to use high end materials like leather and brass for executive use or you can turn to plastic materials for a more mass market appeal. We recommend using indispensable key fobs, or key chain accessories like mini calculators, bottle openers, mini flash lights or even a die cast replica of your best products to make your promo gift even more valuable.
Promotional Mugs
Interestingly, PPAI also revealed that 5.5% of annual promotional items are promotional mugs and glassware. This promotional product offers many choices, with metal, ceramic or glass cups, mugs, travel mugs and teacups being the most popular options. One basic rule is to offer glassware in sets or offer mugs as a one-piece personalized gift. Design your giveaway in such a way that it can be useful.  Will it be used at home or in the office, or will it be used while in transit? More somber designs might belong to a more relaxed home setting while those that will stay in the office pantry cupboard might be better off with brighter looks that can offer more opportunities for brand exposure. Lastly, do not forget to include quality and durability in your criteria, you want your mug to be "The One" everyone wants in the office.
Don't forget to check back in for more blog updates about how to make your next marketing campaign a success! Follow us on Twitter Pinterest and Facebook for examples of our work and more exciting marketing and branding tips.
Trackback from your site.